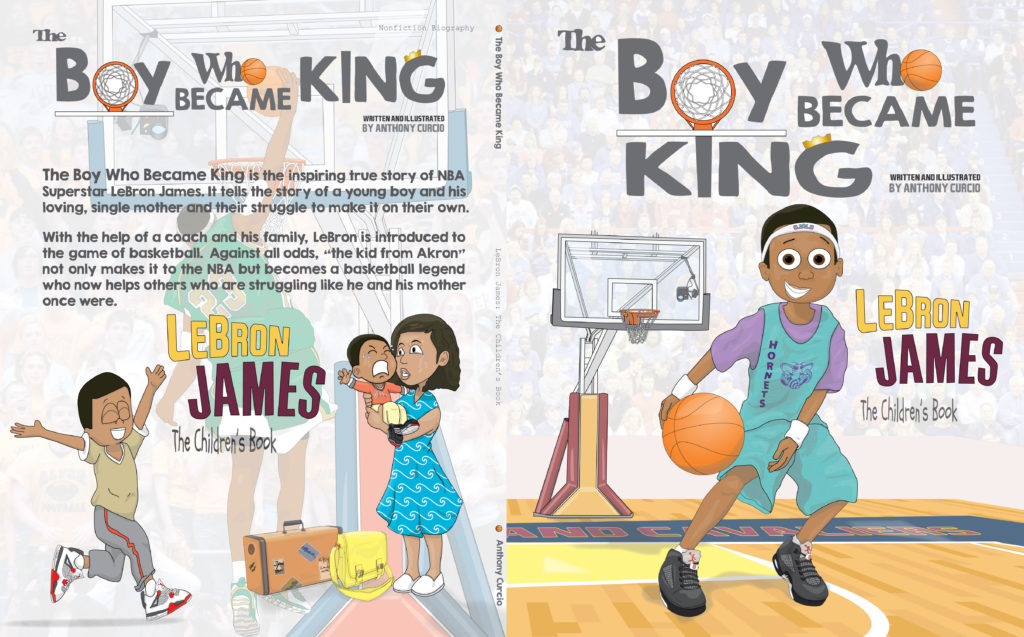 The Boy Who Became King, LeBron James: The Children's Book (32 pages)
The Boy Who Became King is the inspiring true story of NBA superstar LeBron James. This Fully illustrated picture book biography tells the story of a young boy and his loving, single mother and their struggle to make it on their own. With the help of a coach and his family, LeBron is introduced to the game of basketball.
Against all odds, "the kid from Akron" not only makes it to the NBA but becomes a basketball legend who now helps others who are struggling like he and his mother once were.
Children's/Kids Picture Book Biography K-6
Paperback and ebook available at Barnes and Noble and Amazon.com
[TAGS:  LeBron James, Children's Book, Biography, Picture Book]