"The Honeytown Detectives and the Cake Caper" by Anthony Curcio  
NOTE: This title is no longer distributed by Barnes and Noble or Amazon
There's not a cloud in the sky as Grammy Bear's famous gigantic cake is brought out for the grand opening of Grumpa's Grocery. Honeytown News 5 anchor, Mallory Mallard, is reporting live when suddenly it starts pouring rain from the clear sky above. Luckily, someone left a box of pink rain jackets for everyone to put on, but just as they do, the rain is gone…and so is Grammy's cake.
"I saw someone wearing a pink rain jacket steal Grammy's cake!" Piggles shouts. The problem is, everyone in Honeytown is wearing a pink rain jacket.
Follow the Honeytown Detectives as they search for clues, gather evidence, interview witnesses and narrow down suspects before discovering the true identity of the thieves along with the motive behind this cake caper that utilized a feather, red paint and an elephant to pull off.
Entertaining: Page after page of detailed illustrations to search for hidden clues and suspects resulting in hours of mystery fun.
Educational: Information boxes along the way explaining cool detective stuff (the history of the FBI, detective dogs, fingerprinting, Sherlock Holmes and more)!
The Honeytown Detectives and the Cake Caper is the ultimate crime-solving, picture book mystery!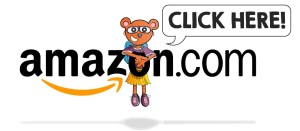 [TAGS: Children's Picture Book, Detective, Mystery, Look and Find]