Anthony J. Curcio (born September 1, 1980) is an American former criminal turned author and speaker. In 2008, Curcio was responsible for one of the most elaborately planned armored car heists in US history. He was eventually arrested and sentenced to six years in federal prison. Upon his release from prison he has devoted his life to working with youth in the field of drug abuse and crime prevention, speaking to students and athletes across the U.S. He has been featured in GQ, Esquire, 20/20, Fox News, NPR and NBC among others.
Early life
Curcio was born and raised in Monroe, Washington. As a teenager, he was popular and talented and voted captain of both football and basketball teams at Monroe High School. Curcio broke many records in football and received several honors and awards for his play in both sports.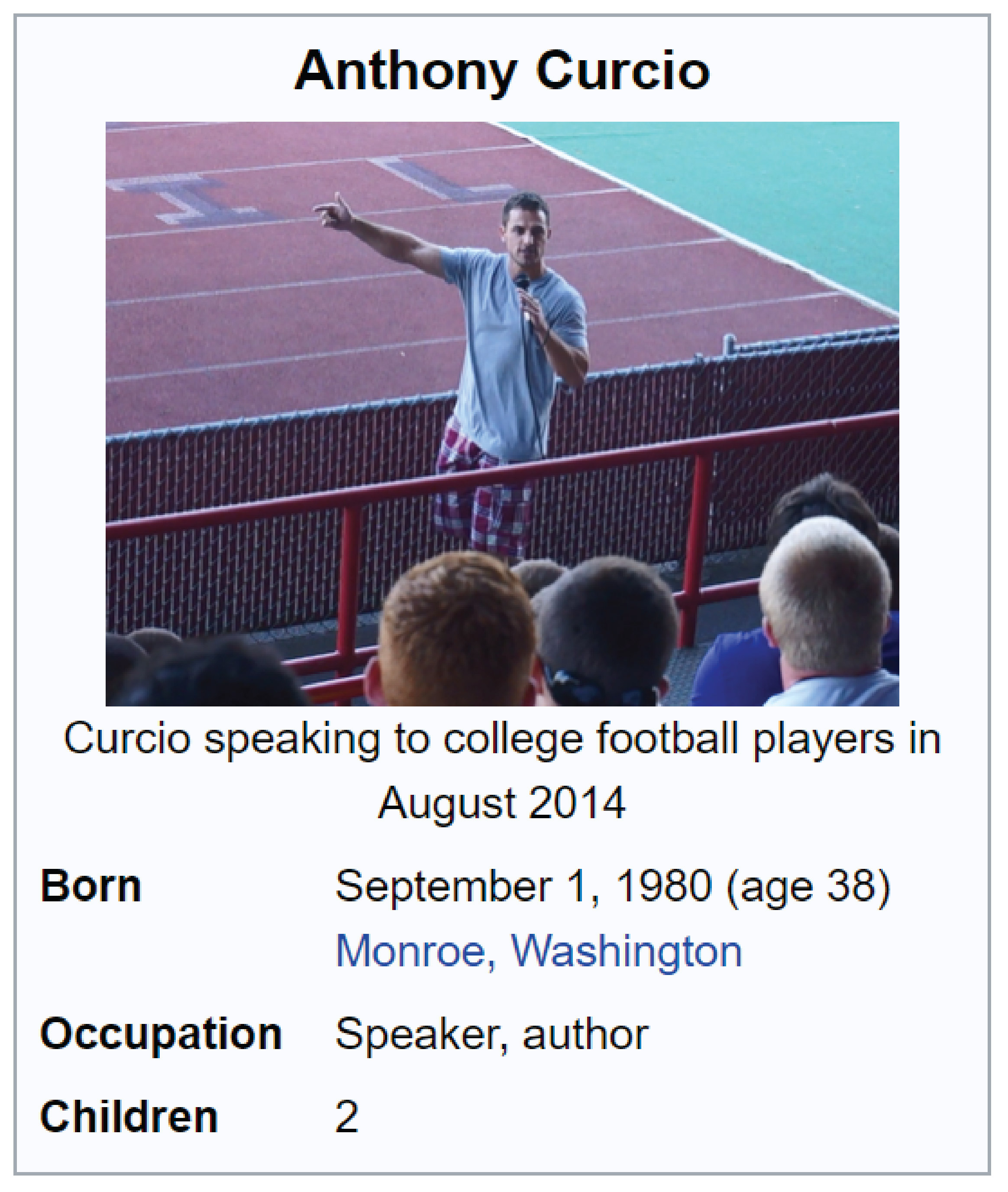 Curcio would later go on to play football at his father's alma mater, the University of Idaho which had been his childhood dream. While returning a punt in practice, Curcio tore his anterior cruciate ligament, ending his promising college football career and introducing him to the powerful pain killer Vicodin. Curcio quickly became addicted to the prescription pills. Soon after, he began experiencing withdrawals and even injured himself intentionally by kicking an oak coffee table repeatedly in order to obtain more pills. With family pressure Curcio agreed to enter a drug/alcohol treatment facility.
After completing a 21-day in-patient program, Curcio now sober, started his first business called "Tony's Gaming", which bought and sold casino tables and other gaming merchandise. Curcio expanded his business by leasing a commercial space and adjacent storage. Within few months of being open to the public, Tony's Gaming was unexpectedly shut down. The Washington State Gambling commission and local police raided Tony's Gaming and confiscated the inventory, stating Curcio did not possess the proper permits.
Click here to Read More